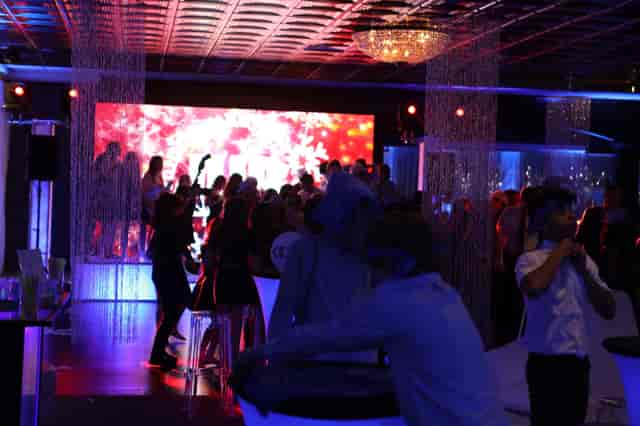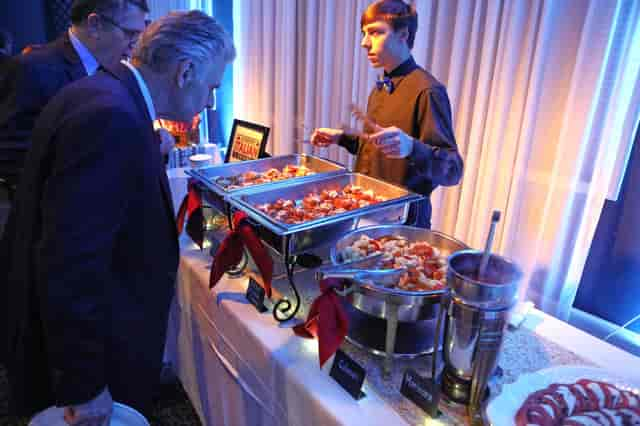 Social Events
Social Event Venue: Bar/Bat Mitzvah, Shower, Rehearsal Dinner, Retirement Party, Birthday Party, Summer Picnic, Holiday Party & More
For generations, people have come to The Amber Room Colonnade to celebrate their milestone events and experience its beauty, timelessness, and history. The Amber Room Colonnade offers an idyllic setting in which to host your next event. Whether it's a grand gala of 700 or an intimate affair of 50, you and your guests will find yourselves immersed in a relaxed and elegant ambience, enjoying innovative cuisine, and served by our professional hospitality wait staff.

Since 1979, The Amber Room Colonnade has established itself as one of Connecticut's most prestigious reception sites. We welcome the opportunity to be of service to you in making your Bar/Bat Mitzvah, Shower, Rehearsal Dinner, Retirement Party, Sweet 16, Birthday Party, Quinceanera, Summer Picnic, Holiday Party and more, a memory to last a lifetime.

The estate features twenty-six private acres of meticulously-landscaped gardens, courtyards and lawn, highlighted by a 10,000 square foot elegantly-appointed ballroom, which is divisible in two. Each ballroom's covered outdoor veranda provides the perfect ambience to host cocktail receptions and ceremonies

Your guests will savor the award-winning cuisine of Executive Chef Chris Hatzis, while our hospitality professionals attend to their every need. We pride ourselves on our commitment to personalizing each event to reflect the personality of our clients. Whether your preference is a specific theme, décor or menu enhancement, our passion is to make your next social gathering the vision of your dreams.

The Amber Room Colonnade is conveniently located in Fairfield County in the historic City of Danbury, Connecticut, midway between Hartford and Manhattan making it an ideal venue to host your next social gathering.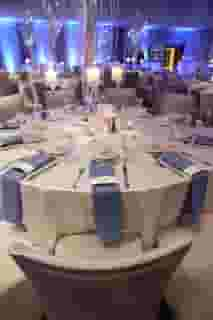 Venue Capacity
Function Space Name Space Dimensions Square Footage

East Ballroom 65' x 70' 4,500

West Ballroom 79' x 70' 5,500

Grand Ballroom 144' x 70' 10,000

East Terrace 43.6' x 56' 589

West Terrace 47.6' x 56' 589

East Bridal Suite 16.6' x 30' 498

West Bridal Suite 16.6' x 30' 498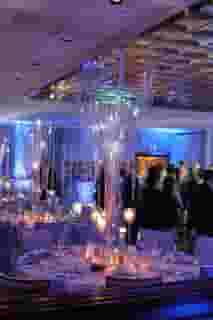 Venue Rental Guidelines
The Amber Room Colonnade operates on a year round basis, and is available for hosting corporate and social events alike seven days per week, beginning at 6:00am through 1:00am, with event times determined by the type of event.

Wedding Reception times on Saturday daytime begin at 11:00am -- 5:00pm for any 5 hour period. Evening times begin at 5:00pm -- 1:00am for any 5 hour period. Weekday Nights, Fridays and Sundays are a flexible 5 hours of choice. If hosting your wedding ceremony on-site, 45 minutes is added prior to the start of your reception times.

A non-refundable deposit of $2,000 is required at the time of confirmation to reserve a date for any event along with the executed event contract. For weddings and larger events, remaining balance must be paid in three equal installments: six months, three months, and one week prior to the event. The final payment must be in the form of a Bank Check or Money Order; all checks are payable to The Amber Room Colonnade.

An estimated guest count is due (10) days prior to your event, with a Final Guarantee due (5) business days prior to your event date. If applicable, Final Guarantee must include quantity of each entrée selection.
Become a VIP
Receive updates on special events, new menu items, menu reviews, and more!
Colonnade Sit Down Dinner
Colonnade Sitdown Dinner
Customizable Hours
Minimum of 50 Guests
Entrees
Kindly Choose Two
Vegetarian Opitions Available upon Request
All entrees accompanied with the season's freshest vegetables and creative starches